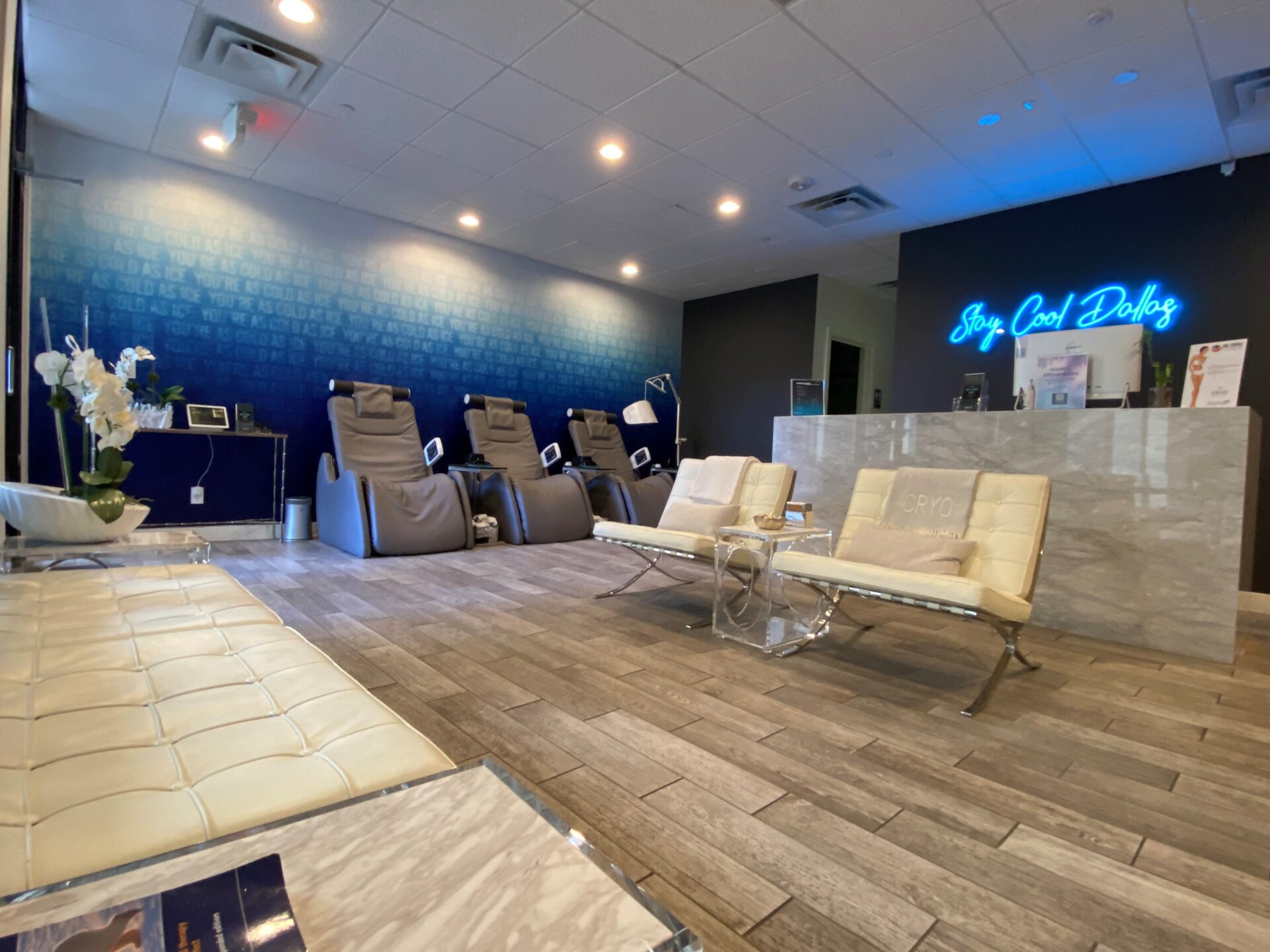 Luxury Full-Service
Cryotherapy Spa in Dallas, TX
Katy Trail Cryo is Dallas's premier luxury cryotherapy spa that draws on a holistic yet modern approach to health and wellness. Our goal is to promote overall well-being, reduce pain and inflammation while enhancing athletic performance and recovery.
Improved Health & Wellness
Cryotherapy is a non-invasive treatment procedure that involves exposure to extreme cold to enhance the body's natural healing properties.
We offer localized cryotherapy as well as whole-body cryotherapy (WBC) sessions to treat a wide array of medical conditions, ranging from: migraine and arthritic pain, mood disorders, tumors, dementia, skin problems & more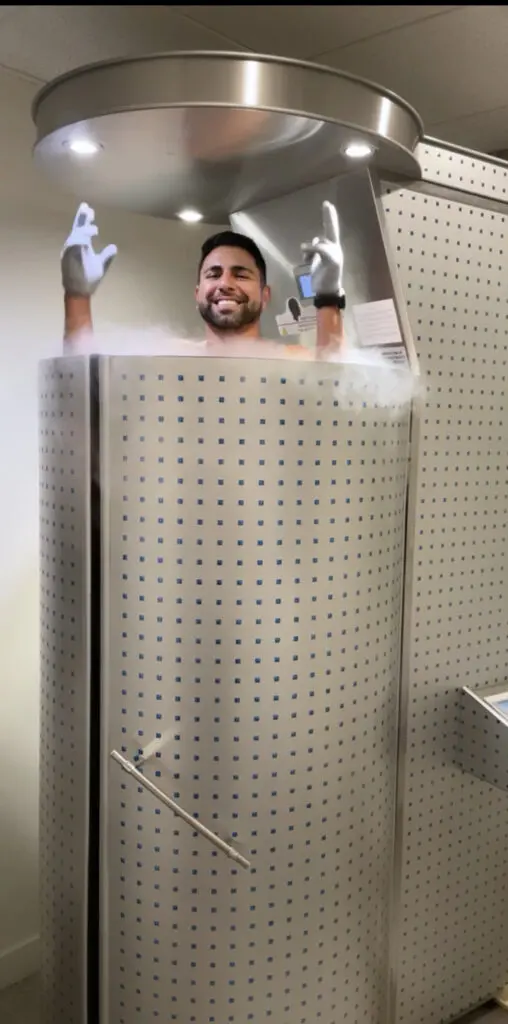 Here are some of the most prominent benefits of cryotherapy:
Improved Oxygen Utilization – Enhances blood circulation with better utilization of nutrients and enzymes

Detoxification – Filters out harmful toxins from the blood for overall well-being

Anti-inflammatory – Temporarily cuts down blood flow to a particular area and reduces nerve activity to provide relief from pain and swelling

Pain Reduction – Effective for all kinds of joint and muscular pains as well as headache and migraine

Prevention of Development of Chronic Pain – Cryotherapy serves as an effective and powerful tool in pain management, especially for those indulging in strenuous physical activities

Reduces Oxidative Stress – Restores balance between the production of reactive oxygen species (free radicals) and antioxidant defenses

Accelerated Muscle and Tissue Repair – Stimulates circulation and enhances blood purification with oxygen and nutrients to reduce recovery time, pain, and fatigue

Modulates Activity Levels in the Brain – Treats hormonal imbalances and helps you achieve a balanced state of mind

Stress Management & Sleep Pattern Improvement – Induces physiological hormonal response, including the release of adrenaline, noradrenaline, and endorphins to treat anxiety, depression, sleep & mood disorders

Strengthens Immune System – Stimulates the growth of white blood cells by increasing the number of anti-inflammatory cytokines in the body